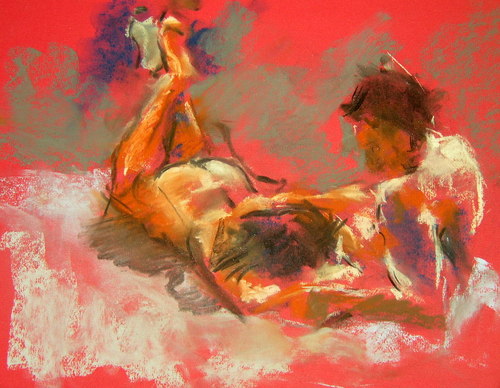 Spirited Bodies comes to Battersea Arts Centre on 11 February 2012 – unique multi-life modelling/drawing event – hosted by London Drawing

2 February 2012

Spirited Bodies is a unique life art event where people model nude for artists in groups. The next Spirited Bodies takes place on Saturday 11th February 2012 at the Battersea Arts Centre, hosted by London Drawing. Artists will enjoy a day of intense creativity and a rare chance to work from multiple models at once. Many of the participating models have never modelled for artists before – and may never do so again. Their motives include doing something daring to prove that they can, challenging their own body confidence issues, contributing to the artistic process, or charging at the social invisibility conferred by increasing age.

Models attending previous Spirited Bodies events say:

'Getting naked is something I have wanted to do for some time. The experience...
Read full release