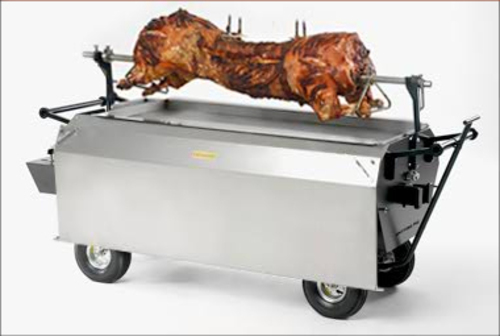 If you are planning on hosting a large scale barbecue in order to feed a considerable number of guests at a big outdoor event such as a wedding, concert, food festival or corporate gathering then why not pull out all the stops and treat your visitors to a remarkably delicious and completely satisfying hog roast?

The Spitting Pig Company is a specialist hog roast catering firm that specializes in the provision of high quality, spit roasted pig menus which are freshly prepared on site using the finest locally sourced animals that have been hand reared by award winning farmers using traditional methods in order to ensure the best tasting end product that you are ever likely to encounter!

The carefully chosen hogs are then spit roasted to perfection on-site by skilled catering chefs using the very latest in specialist whole pig roasting equipment before being carved up and served to your guests in a variety of mouth watering dishes with optional extras...
Read full release