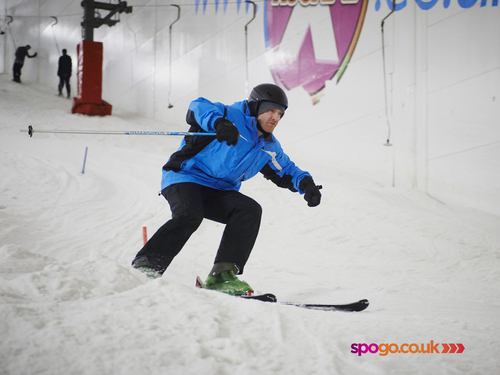 The nation's sport and fitness finder spogo took to Milton Keynes Snozone to challenge Sir Steve Redgrave and Iwan Thomas to a slalom ski race. As expected Sir Steve beat his opponents by just under 2 seconds, whilst spogo's Ollie Griffiths and Iwan Thomas made personal bests of 17.4 and 18.3.

The event was designed to inspire members of the public to try new sport and fitness activities, and to prove that you don't need to travel far to experience snow sports. The race was part of a Slide2Sochi Olympic themed roadshow in partnership with SnowSport England and supported by spogo.

Over 60 people who had never tried skiing or snowboarding took to the slopes to enjoy taster sessions, giving them the opportunity to learn with a Snozone trainer. Five times gold medal Olympian and qualified ski instructor Sir Steve Redgrave was on hand to share some advice with the beginners, as well as...
Read full release