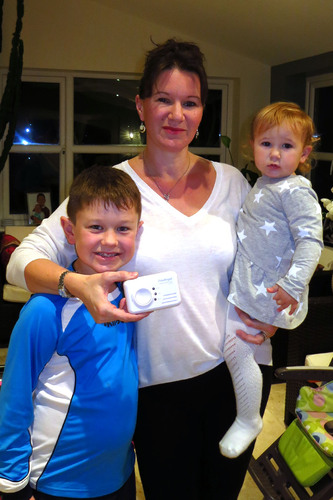 A family in Chandlers Ford in Hampshire are safe thanks to their carbon monoxide (CO) alarm alerting them to the deadly gas' presence in their home.

In this Carbon Monoxide Awareness Week, Louise Aspinall is eager to share her experience to make more people aware of the potentially fatal dangers of this poisonous gas, so they can stay safe.

When her CO alarm sounded at 9.30 last Tuesday morning, Louise was about to leave home to go to a friend's house with her one year-old daughter, Lucy. "Lucy really didn't want to go until Peppa Pig had finished," said Louise. "Then just as we were ready to leave the house, the alarm sounded.

"Ever since our boiler was fitted two years ago, I had this feeling that we should fit a carbon monoxide alarm. The boiler is located in a cupboard in a back porch between the garage and our kitchen. It was fitted by a registered installer who had all the right qualifications, but as it's a gas appliance, I wanted...
Read full release