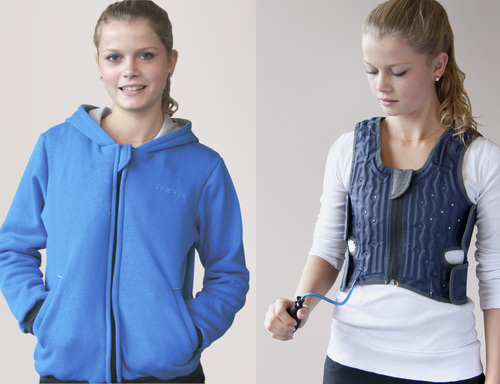 Autism is on the increase – and one of the most frequently encountered symptom among those affected by autism and related conditions is a need to alleviate anxiety through deep body pressure.

In plain terms, many specialists describe this as "the need for a big hug", which is calming, stress reducing and in the classroom or workplace can increase concentration and focus.
In the past, the way to alleviate this symptom has been through the use of bulky uncomfortable and inconvenient weighted jackets, tight fitting elastic clothing, heavy blankets or even heavy rollers.

Now SQUEASE have come and invented a special garment that solves the problem faced by many people with autism comfortably, discreetly and conveniently.

The SQUEASE jacket is a light weight inflatable pressure garment that can be worn under a fashionable fleece or hooded style top.
It can be inflated and adjusted using an attached hand device to deliver the...
Read full release