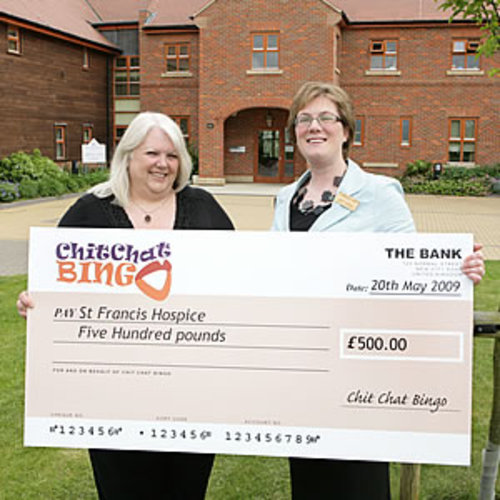 Popular online bingo site Chit Chat Bingo has granted a wish for a charitable donation to one of its players, who went on to win a whopping £61,280.57 progressive jackpot.

Chit Chat Bingo made a £500 donation to the Hospice of St Francis in Berkhamsted, Herts, as a part of its Wishing Well promotion which allows players to make a wish every time they deposit money to their account. Regular player 'beaniebabe' made a wish for the donation to help support the hospice staff and volunteers who cared for her friend, before she passed away in February 2009.

"I wished for the donation because I wanted to give something back to the place that had given such good care to my life long friend during her final days," said 'beaniebabe', who lives in Hertfordshire. "They also gave such good support to the family and...
Read full release