Much Loved Chef Moves On!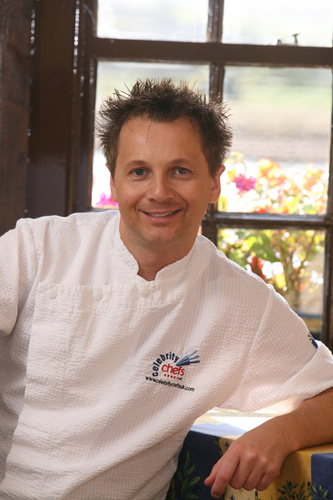 Much loved local celebrity chef moves on after thirteen years as co-owner and head chef at The Galley Restaurant, Topsham...

Topsham loses a gem in its culinary crown: Chef Paul Da-Costa-Greaves moves on after spending thirteen years as co-owner and head chef at The Galley Restaurant, Topsham. Well loved local celebrity chef, Paul leaves the hectic life as a restaurateur to concentrate on his gourmet fine food range, sold under his food brand; feeding your imagination.

Paul originally chose this restaurant due to the location; being only fifty yards from the river Exe estuary and two miles from Exeter city centre. He took the business to great heights; he received the prestigious Little Gem award by the RAC in 2006 – which recognises niche restaurants who demonstrate sparkling hospitality. The Galley received even more accolades such as the Grade 3 Award in the RAC dining category - presented to restaurants with a high level of culinary expertise and fine quality dining experience. The Galley also received an excellence rating of 94% (coming highly recommended) from the Good Restaurant Guide.

Chef Paul also developed his feeding your imagination brand from The Galley Restaurant. He tried each new idea on his diners, who were only too delighted to be part-time food critics. Paul's luxury Christmas pudding was one of the products that went through this unique development process. The pudding has now become legendary in the Devon fine food circles – winning numerous taste awards along the way, not forgetting to mention being awarded number one pudding from the Daily Telegraph and receiving a thumbs up from Buckingham Palace, and No 10 Downing Street!

Paul promotes himself as a chef with a difference. In addition to fine tuning his food range, The Galley Restaurant also hosted many a cooking demonstration from the purpose built kitchens. Through his role as ambassador for the Devon County Council - Love Food Hate Waste campaigns, the cheeky northern Paul O'Grady sound–a-like can be seen presenting a range of gourmet treats. Filmed over the last 12 months, this is part of an ongoing campaign to reduce food waste by innovative reuse of resources.

'Producing food is a journey', says Paul. 'I now understand that it's a story that consumers want to be a part of. Having the restaurant gave me a platform which allowed me to tell my story and be part of many great local events, such as the Devon county show, in partnership with Somerfield and ITV 1 central. It was here I met Anthony Worrall Thompson, who incidentally gave me my first endorsement for the Christmas pudding!'

Paul goes on to say, 'The restaurant has given me access to numerous dining customers which allowed me to very quickly trial a new idea - and the diners loved being a part of this development process. Unfortunately however, there are only 24 hours in a day and we all have to be sensible - I love the restaurant but I'm only human! As my new organic chocolate, seaweed sauces and Christmas puddings have taken off, I can no longer give The Galley Restaurant the attention that it deserves.'

In a message to The Galley's customers, Paul Da-Costa-Greaves and his business partner Mark Wright said: 'It's been a hard thirteen years and we have some great memories - watch out for the book because we logged every day in our journal!'

Paul Da-Costa-Greaves continues his culinary work and cooking demonstrations through his ongoing association with Celebrity Chefs UK. Paul can be followed on his websites; www.thechocolatetherapist.co.uk or www.feeding-your-imagination.co.uk and contacted at paul@feeding-your-imagination.co.uk . For further information, press packs, an interview with Paul or general enquiries, please contact Andrew Preston at Studiowide Ltd ap@studiowide.co.uk or call 0151 708 5678.