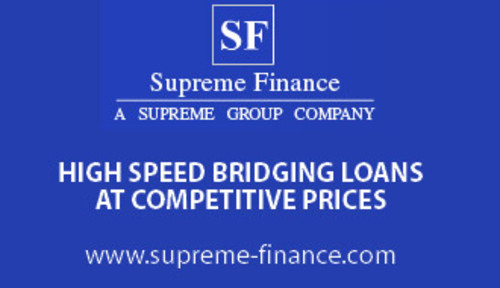 One of the most successfully renowned bridging finance companies in the UK, Supreme Finance have announced that they will be extending their lending limit to £5 million per borrower. This increases the amount of opportunities available for the commercial borrower drastically.

The specialist bridging lender has secured a separate funding line with Blue water Corporation which offers an initial facility of £50 million pounds which will grow over the course of the next 12 months to £100M.

As bridging loans become increasingly popular in this modern age of recession, Supreme are once again leading the way for others to follow suit. Unlike brokers, Supreme Finance only lend money which is their own, making them one of the largest and reputable principal lenders in the nation. The loans available for...
Read full release