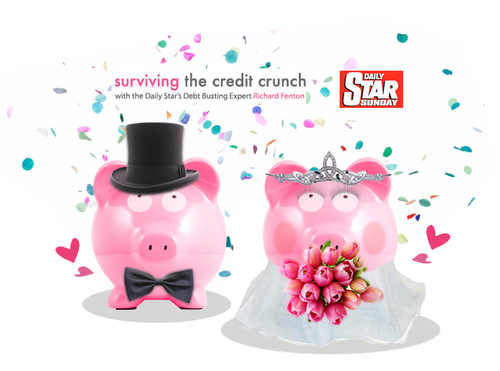 Win Your Wedding With The Daily Star Sunday Debt Buster Richard Fenton of Surviving The Credit Crunch.org.uk and The Holiday Inn

Richard Fenton, the Holiday Inn & Daily Star Sunday have decided its time to cancel the Credit Crunch, or at least for one lucky couple that is. "With all the doom and gloom we have endured for the last 18 months it's about time we had some good news," said Richard, "so we have decided to find a true love story which has triumphed over adversity".

We have started the search for the UK's most deserving couple so we can give them their big day without having the big financial hangover. The average wedding in the UK today costs £20K and Credit Crunch or not that is a huge amount of money.

We have also arranged to give our bride-to-be a full makeover on her big day, but we would love to take this even further and give our couple a great head start in their new life together. If anyone wants to be involved as a...
Read full release