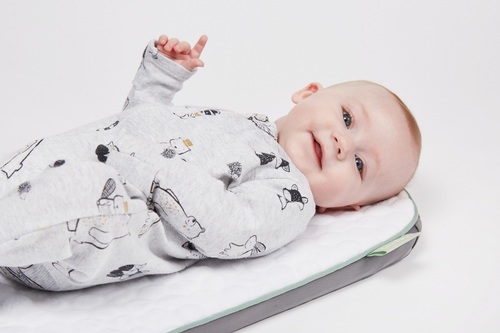 Suuthe - the UK's first sensory mat that emulates the calm and familiar
sensations of a mother's womb – is here!

Transitioning from the womb to the world can be difficult, especially when it comes to nap time. That's why the team at Suuthe has created the ingenious SmartMat.

Designed and made in the UK by ex-Rolls-Royce engineers, the Suuthe SmartMat calms restless babies and guides them to sleep by mimicking the comforting sounds and sensations of the womb. Featuring two unique modes, the SmartMat works by either a combination of white noise and gentle vibration, or a heartbeat sound with matching heartbeat pulsation.

Alex Bodini, founder of Suuthe, said:
"Following the birth of my first child in 2019, we really struggled with nap time sleeping. Our baby was overtired and the lack of sleep during the day really impacted on how we all slept at night. The knock-on effect was a grumpy household and two extremely tired new...
Read full release