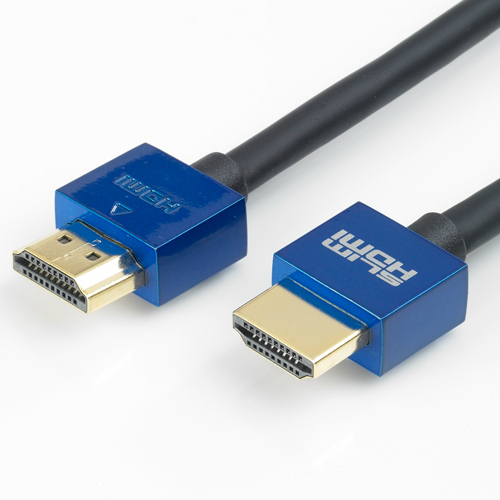 SIGNIFICANTLY SLIMMER HDMI LEADS INTRODUCED
IN 17 LENGTHS FROM 0.25M TO 7.5M

Significantly slimmer HDMI leads just 4.2mm thin*, with a connector head only 18mm x 15mm and in 17 lengths from 0.25m to 7.5m have been introduced by UK company TPS. Their unique combination of ultra-flexible cable, miniature head and choice of lengths helps keep the leads hidden from view and eliminates unnecessary coils of cable with today's ever-increasing array of HDMI equipment.

Sporting a miniature metal head with a striking blue mirror-plated finish coupled with an ultra-flexible cable and gold-plated contacts, the SlimHDMI leads are produced using premium-grade materials but are priced at just £4.99 - £14.99 including UK delivery and a lifetime warranty.

"Our aim was to offer something different in the crowded HDMI marketplace. We looked at what had happened in an era where over three billion HDMI devices had been sold and found that little had...
Read full release