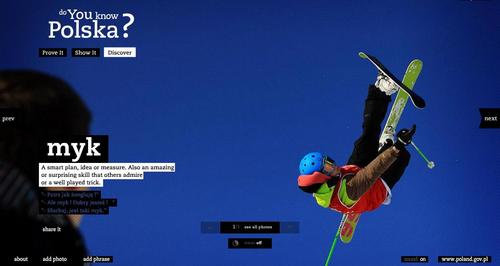 Do You know Mazury?
Do You know Przystanek Woodstock?
Do You know Polska?

Poland's position within the European Union is steadily gaining recognition and its voice counts more and more. Soon enough the eyes of the world will be fixed on Poland when the 2012 European Football Championship, hosted by Poland and Ukraine, kick-starts in the summer 2012. That is why it is time to start getting to know modern Poland, a dynamically developing country.

We are pleased to introduce you to Do You know Polska? It is a portal which takes its users right to the heart of the authentic Polish experience through unusual photos, slang expressions and interesting facts. If you want to get a taste of today's Poland with its positive and fun-loving spirit, if you want to visit places which are not featured in...
Read full release