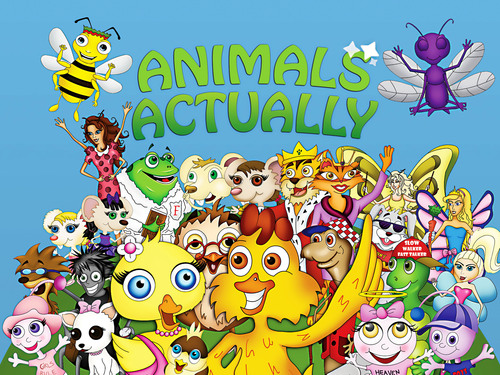 Animals Actually encourages children to eat healthily and to be kind to animals and people through books, music, videos and games!

NEW FREEMIUM GAME APP TEACHES YOUR CHILD TO BE A BETTER PERSON

Apple are behind a new kids game app launching- 'ANIMALS ACTUALLY,'which will be available for iOS in the App Store and for Android on Google Play. Launching on 7th September.

Aimed at children aged between 4-8yrs, ANIMALS ACTUALLY illustrates the importance of teaching children about morals, important life skills and kindness to people and animals that will be translated into everyday life. The aim is for ANIMALS ACTUALLY to be used in schools nationwide as a learning tool for parents and children to understand that kindness is a strength and the significance of eating healthily. The antithesis of games that train kids to be violent, ANIMALS ACTUALLY encourages compassion for animals and people through children's books, music, videos...
Read full release