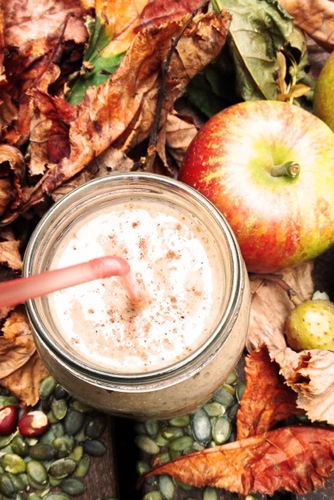 Who says Halloween is just for kids? Halloween is THE time of year to enjoy all things Pumpkin! The nutritionists at that protein have developed a "Healthy Halloween" plant protein super food shake using its I Heart Pumpkin Seed Protein Powder and Chia seed mix.

Pumpkin Seeds are nutritional powerhouses containing zinc,iron,copper, manganese, phosphorous, B vitamins, magnesium and plant sterols.

Chia seeds are high in fibre, protein, contain calcium and the minerals iron, potassium and magnesium.

The that protein mix is high in Protein, Omega 3 and Fibre. Protein contributes to the growth and maintenance of muscle mass and studies show that fibre and protein keep you fuller longer, helping you resist the urge to reach for a sugary snack as will the addition of cinnamon which helps balance blood sugar levels. The Omega 3s contribute to the maintenance of normal blood cholesterol levels making this one nutrition packed "Healthy Halloween"...
Read full release