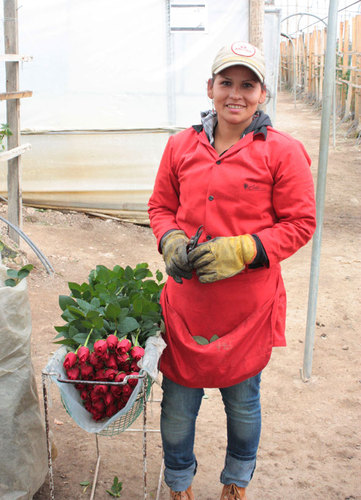 Bogotá, Thursday, February 9th, 2012. If love makes the world go round then Colombian flowers are on track to make it spin this Valentine's Day!

More than 500,000,000 Colombian flowers are being shipped to countries around the world to meet the February 14th deadline including over 5 million roses into the UK. That's enough flowers to go round the world at least 8 times*!!

And not only will Colombian flowers be saying 'I love you' in a truly international language but helping provide safe and financially rewarding work for more than 200,000 workers in Colombia who work directly or indirectly for the country's second biggest export business.

Speaking today in Bogotá, capital of Colombia, Augusto Solano, President of Asocolflores, the Association of Colombian Flower Exporters, said: "We are on the threshold of the most important season for our industry. Colombian growers are renowned for their quality roses which are sold in high end...
Read full release