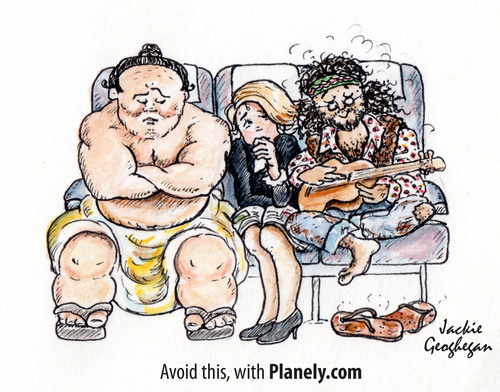 New website means airline passengers don't have leave great encounters to chance….

It's generally agreed that an airline customer's experience is influenced by many factors, including:
• The check in and pre-departure experience
• The quality of food and drinks on board
• The general cabin ambience throughout the trip
• The legroom and seat comfort

However, the team at Planely, a newly launched website, believe there's one really important aspect of a journey that has been overlooked- until now!

Most people would agree that one of the things that can make a flight really enjoyable and memorable is a chance encounter with a fellow traveller who turns out to be an interesting or useful traveling companion. The relief that when the person who sits next to you isn't a Sumo wrestler or new age traveller who hasn't washed since the last solstice- turn to delight as you discover shared interests or a mutually...
Read full release