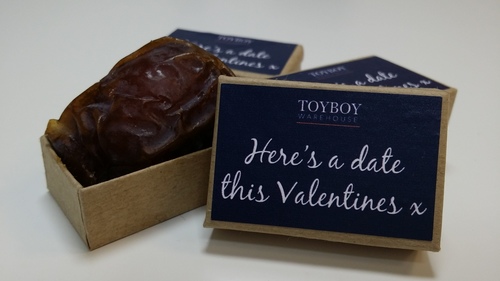 With Valentines around the corner, ten of thousands of single men and women will be flocking to relationship sites to find a date for Valentines' Day. This year, one site has promised exactly that, guaranteeing all new members joining their site a date for this Valentine's day.

Every member of cougar and toyboy age-gap dating site Toyboy Warehouse have been guaranteed a "date" this Valentines Day, regardless of their looks, personality or luck in the dating department. However there's one small catch; if the toyboys aren't able to find their match in time the guaranteed "date" that will be delivered to their door is of the dried fruit variety.

As part of the Valentines' Day celebration, members of the dating site have been receiving their specially packaged "dates" in the post. The dating site is offering every new premium member a "tall, dark and juicy companion to enjoy this...
Read full release