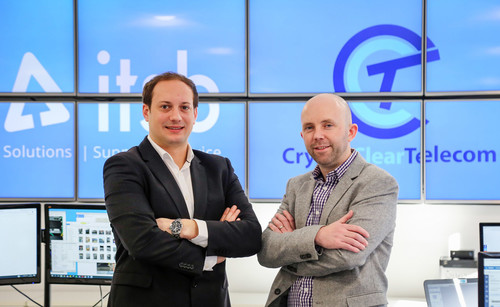 TECHNEDs Investment LLP. announces that two renowned Bournemouth based technology businesses have joined together in a merger that was coordinated with the support of the experienced technology investment firm.

Managed IT support, cloud and security specialist ITSB and communications provider Crystal Clear Telecom Ltd. have combined their skillsets to create a business providing clients a stronger, more unified UC platform, helping to future-proof their product and service offerings with innovative solutions.

This merger is the product of strategic business support and coaching provided by trusted advisors and investment experts TECHNEDs. The technology investment firm has been instrumental in accelerating growth within the two businesses. The evolution of these two businesses coming together has been fully supported by TECHNEDs who will continue to provide strategic expertise as they prosper into an even more successful future under the continued...
Read full release