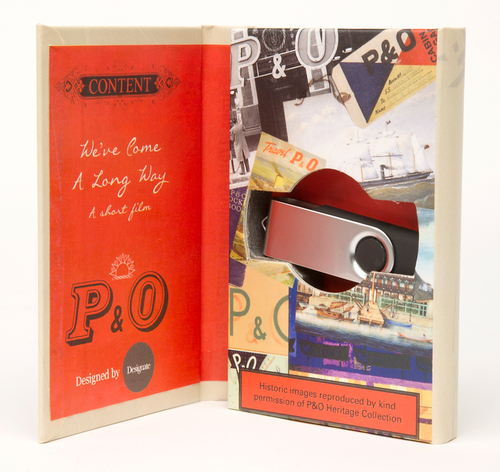 TwistKey, a unique idea for presenting USBs and designed by London based firm British Loose Leaf, proved just the ticket when P & O Ferries sought a memorable way to celebrate their 175th Anniversary.

Designate, P&O Ferries' marketing agency, came up with the idea to produce a short film to mark the anniversary which would be shown to travel industry leaders at a major trade conference. Designate wanted to create something memorable for the P & O conference goers that they would take away and show to their staff.

"We thought that as the film was all about heritage, it would be a sweet idea to put it on a USB stick that was then held in a vintage-style book that looked as if it had come from P&O's archive. A nice combination of old and new technologies" explained Sarah Parham - Joint Creative Director at Designate, an awards winning, Brighton based, advertising agency.

"We approached British Loose Leaf to make this happen for us. And they...
Read full release