Unique Home Stays To Feature in New Primetime TV Documentary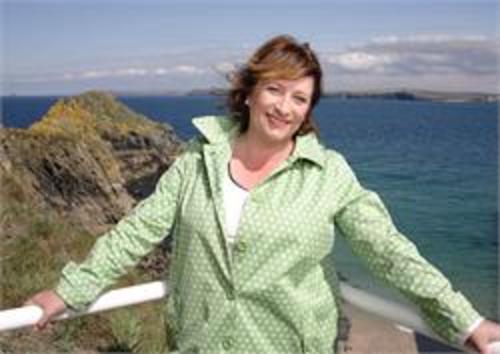 Luxury accommodation provider Unique Home Stays Unique Home Stays is set to feature on the small screen
Luxury accommodation provider Unique Home Stays Unique Home Stays is set to feature on the small screen after taking part in a brand new eight-part observational documentary series to be aired in January 2012.

The primetime ITV1 series called 'Cornwall', will take in some of the delights of the beautiful and rugged county over the course of a Cornish summer. Each episode includes stories about life in some of the county's most scenic towns and villages and features characters from its communities. The beautiful and truly unique properties offered by Unique Home Stays are shown in the programme as part of its focus on highlighting tourism in Cornwall and the range of beautiful places to stay on offer in the county.

The eight-episode series is being presented by actress Caroline Quentin, who has been filmed visiting properties with Unique Home Stays' marketing manager Claire Ray and retail manager Jess Clark.

The production company behind the show, Twofour, have had previous success with shows such as the long running 'Hotel Inspector', and the BBC's inspirational 'Harry's Arctic Heroes'.

Unique Home Stays' Marketing Manager Claire Ray said: "It's such an exciting series and we can't wait to see the final version aired on national TV!

"Tourism is one of the biggest revenues for a beautiful county like Cornwall, so as forerunners in the luxury accommodation market we are delighted our properties have been filmed for this exciting show."

-Ends-

For more information contact Claire Ray:
Tel: +44(0)1637 882014
Email: Claire@uniquehomestays.com
Web: www.uniquehomestays.com

Notes:
* Please see our website for more ideas and accommodation to suit you. We have properties in the UK, Spain, South Africa, Morocco, Italy, Greece, Poland, Germany and France.
* Please contact Unique Home Stays in the event of featuring any of our properties.
*We will happily provide interviews either via telephone or in person
* A selection of high-resolution images is available.
* We can organize press trips for select journalists and we work alongside a handful of professional journalists who can provide bespoke write-ups if required.
* Launched in 2001, Unique Home Stays offers the crème de la crème of privately hosted accommodation that offers a unique alternative to run-of-the mill hotels. Having travelled the world, MD Sarah Stanley knew what she expected from top quality accommodation: Intimate and luxury hospitality, pristine homes oozing with character, excellent regional cuisine and comfortable bedrooms with all the trimmings. Today Unique Home Stays offers superior accommodation in over 100 homes scattered over 14 different countries. The properties include castles, priories, rectories, windmills, water mills, townhouses, coastal homes and even a house in the sea.
* Unique Home Stays cannot accept any liability for any misrepresentation by the Owner or any change made by the Owner since our inspection.