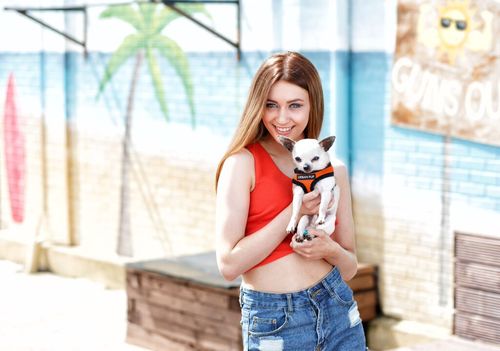 As the sun continues to shine and temperature stay toasty it is important to keep to your dog comfortable and cool. Overheating can be a serious problem for dogs in summer months and how we look after them in these hot conditions can have a big effect on their wellbeing. We know no matter what time of the year it is dog's love to be walked and summer is no different, so UrbanPup.com looked to find a stylish solution that would help you keep your dog cool and comfortable while out on their walk.

UrbanPup.com have designed and produced a range of harnesses, in zesty summer colours, ideal for the warmer months of the year.

Urban Pup's soft mesh harness has been designed provide the ultimate in comfort and safety. It features a breathable material for maximum air circulation that helps prevent your dog overheating and is held in place by a secure clip-in action. The soft padded breathable side covers the dog's chest and the lead clips onto the D-Ring...
Read full release