ONE OF THE TOP SEO SPECIALISTS IS IN TOWN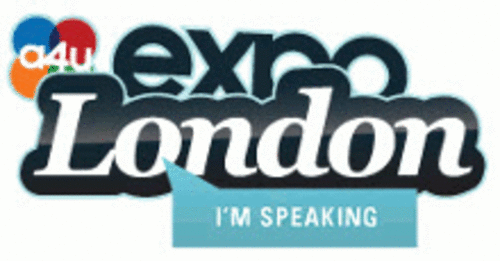 Looking for some fresh SEO secrets to launch or expand your business?

Well you can't miss out on the A4U Expo coming up on 12th-13th October 2010 at the London Excel. Gary R. Beal the Managing Director of Vanguard SEO, will be in town. Gary has been established as a successful Search Engine Optimization specialist for the past 13 years. He has presented at numerous A4U Events before, in addition to many Search Engine Strategies (SES), Casino Affiliate Program (CAP), Social Networking, Dating plus other conferences, all around world. So without a doubt, this year he is guaranteed to deliver exciting new and innovative ideas to the world of SEO.
Gary is a down to earth guy famous for his free one-to-one service at conferences and his straight to the point yet simple to understand presenting style, which makes people feel at ease.

This testimonial says it all:
"Gary's seminar was far superior to any on SEO I have seen before. There is a tendency amongst most speakers to either regurgitate basic information or go into overly technical detail. Gary managed to avoid both by giving a well presented, highly informative and easily understandable presentation."

Paul Harris - www.allaboutlaw.co.uk

Over the years Gary has worked in highly competitive industries such as Online Gaming, Travel, Banking and Finance, Insurance and Dating. He has also been on many expert SEO panels and has written many specialized articles for several online marketing publications.

Search, Pay Per Click, Affiliate Management and Email Marketing are his specialist areas that he has vast knowledge and experience in. The SEO/SEM/PPC forums Gary is well known as GaryTheScubaGuy and a Moderator. As an analyst and consultant, he has been influential in the development of many SEO and PPC tools – and he gives them away!

One of the hot topics Gary will be discussing in this conference is the release of two free tools that will have a major impact on the industry. Vanguard SEO has been working hard over the past 2 years developing them internally within Vanguard SEO and they are constantly being improved to obtain optimum results, by tracking web and ranking traffic. This is something to be excited about and as always with the generous Gary; he is offering all this at no cost.

Oh, as usual he will be doing his Top 12 SEO Tips as well.

So if you want to find out some of Gary's top SEO secrets for this year, then come and visit A4U Expo on the 12th-13th October 2010 at the London Excel. For more information visit our website at https://www.a4uexpo.com.