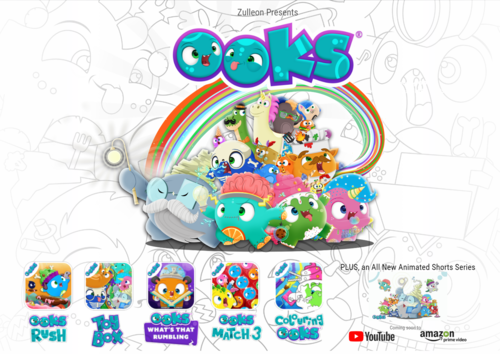 Following the success of the STEM app "OOKS: What's that Rumbling?", and in response to incredible consumer demand, Zulleon are delighted to announce the launch of a suite of 5 OOKS apps and a brand new OOKS animated short series, showcasing the wealth of characters and locations in the OOKiverse and further expanding their unique range of both personalized digital and real life play experiences.

This month saw the OOKS brand get off to a flying start with the release of apps, allbased on proven freemium game play formats, with no third party in-app advertising. The award-winning property has been growing at a remarkable rate, with the brand already exceeding over 85,000 fans on POPJAM and the creation of thousands of personalised OOKS characters by children all over the world.

Just launched on IOS and Android and already getting rave reviews is OOKS Rush, a fast-paced infinity runner game where players can discover the incredible world of OOKS such as...
Read full release