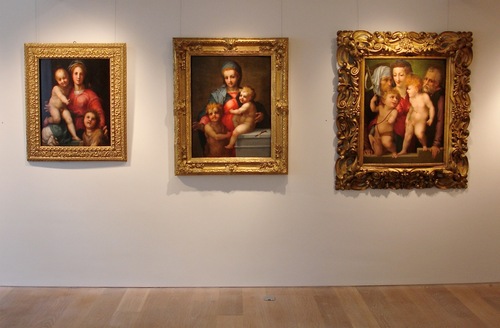 LONDON: 22 June - 17 July 2009

Whitfield Fine Art's forthcoming Old Master exhibition has an exceptional group of paintings from the Florentine High Renaissance, one of the most creative moments in the Italian art history and one which had an impact far afield. It is one of a series of exhibition put on during Master Paintings Week (4-10th July 2009)

The leading highlight will be the comparison between three newly cleaned masterpieces by Andrea Del Sarto and his pupils Jacopo Pontormo and Rosso Fiorentino painted within a few years of each other.

The Andrea Del Sarto "Madonna and Child with St. John" was rediscovered ten years ago, but only in late 2008 was it cleaned and parts of the painting revealed to be completely overpainted in the 18th or 19th century. It has now has it been fully...
Read full release