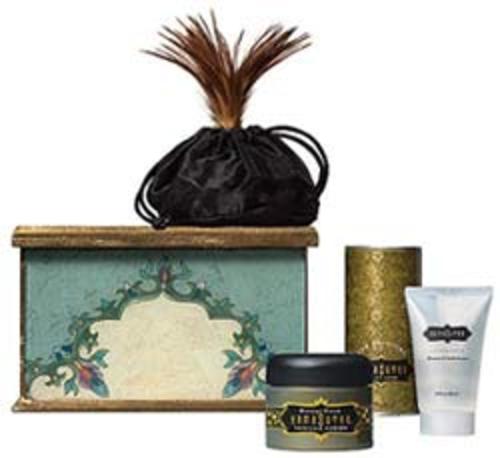 Valentine's Day is the perfect time to rekindle those flames of desire or let someone know how you feel about them. Wickedtickles has hundreds of gorgeous gifts ideas to make your Valentine's Day a truly sexy and unforgettable experience.

Even if you don't have someone special to buy for this year – love yourself! Buy something you really like and we will beautifully gift wrap it for you to enjoy on Valentine's Day.

Wickedtickles has hand-picked some naughty treats and romantic surprises for you and your Valentine – all guaranteed to fire off a few quivering arrows from cupid's bow …

Kama Sutra Bedside Box (£49.99)
The Kama Sutra Bedside Box is the perfect gift for yourself, your lover or anyone who appreciates the finer things in...
Read full release