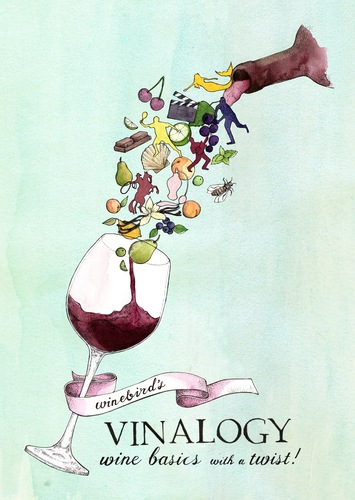 Why is Cabernet Sauvignon the rugby player of wine?
How is Viognier like a tropical sun goddess?
Which grape is the ladyboy of Piedmont?

PAH to dry facts! VINALOGY is a beginner's wine guide with a difference.

Did you know that a little wine knowledge is the new life skill, especially for those who entertain a lot at work as well as at home? Get to know the characteristics of the world's most famous grape varieties - the real building blocks of wine – with Winebird's unique and evocative 'vinous analogies'. Imagery and storytelling are much more effective than facts and figures when it comes to remembering detail, so this time you'll actually remember what you've learned.

As well as a guide to the great grapes, VINALOGY will:

• Teach you how to tackle the subject of wine in four simple steps
• Explain how to speak wine language like a pro
• Give you tips for understanding a wine list
•...
Read full release