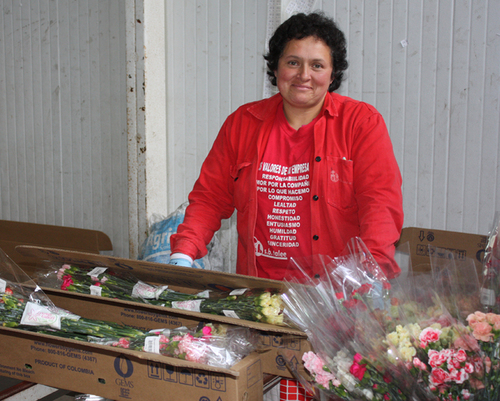 All Mums are special but for Colombian children theirs are extra special because 60% of flower workers are Mums and often the sole breadwinner. That's why the flower industry in Colombia is so important. Because not only will thousands of UK Mums receive the most beautiful flowers this Mother's Day but every flower sold will help thousands of Colombian Mums and their children as well.

It's all to do with the way Colombian growers look after the women who tend and nurture the flowers from tiny shoots to the day they are cut, packed and sent to the UK as fully fledged blooms. Because under the world recognised, and Global Gap approved, social and environmental programme Florverde (Spanish for green flower), growers who send to the UK are committed to making sure their staff are cared for as well as the environment.

Not just with subsidised housing schemes that have given many workers their own homes for the first time but help with funded university...
Read full release