MACCLESFIELD COMPANY PRODUCES NEW FOOTBALL LEAGUE SHOW INTRO WITH TOP FREESTYLE STARS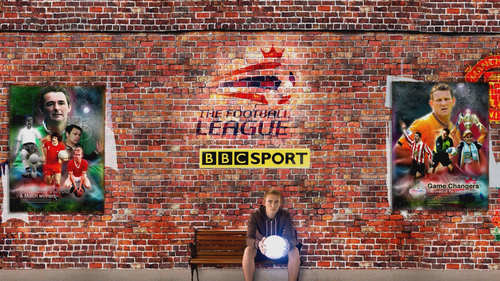 Some of the UK's hottest freestyle football talent will be featured in the new title sequence of BBC One's The Football League Show.

Macclesfield video production company Mediafour is behind the new intro for the programme which features weekly highlights from the Championship and Leagues One and Two.

The intro was filmed in Macclesfield and Stockport and showcases the impressive street football skills of Theo Speaks and Rowen Pegler, both from Greater Manchester.

"The Football League Show attracts over a million fans every week, including myself, so the new introduction needed to be as exciting and dramatic as the competition itself," said Jon Falkner, Owner, Mediafour.

"The sequence sees Theo and Rowen perform an incredible freestyle routine in the streets of Macclesfield coupled with archive footage of the league's most prolific stars from over the years, from Dixie Dean to Steve Claridge."

Mediafour were commissioned by IMG Sports Media which produces the show for BBC to complete the new introduction.

"Working on such a high-profile production is always exiting, but as a team of passionate football fans, getting to immerse ourselves in it on a daily basis made the project particularly special – despite the inevitable sporting rivalry at times!" added Jon.

The Football League Show is presented by Manish Bhasin and is broadcast on BBC One on Saturdays immediately after Match of the Day. The new introduction will debut on the show's first broadcast of the new football season on August 18th and an edited version will also appear on The League Cup Show.

ENDS
AUGUST 2012

For further information about Mediafour, please tel. 01625 423424 or visit the website at http://www.mediafour.co.uk/

For media information, please contact Toby Walker or Ben Sharpley at Workshop Marketing on 0161 850 5555 or email ben.sharpley@workshop-marketing.co.uk

NOTES TO EDITORS

About Mediafour

• Based in Macclesfield, Cheshire, Mediafour is home to an enthusiastic, friendly team of broadcast TV and corporate production experts.

• The company offers a wide range of services from corporate messaging to title sequences for broadcast TV.