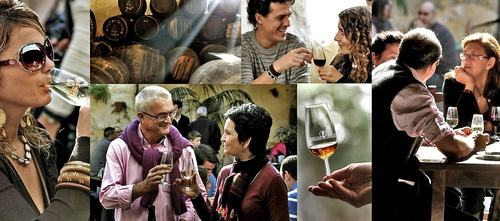 The world is catching up with what Spain has known for centuries. Sherry is the drink for all occasions.

From Sydney to London and Tokyo to New York, bars and restaurants are serving Sherry wines as the drink of choice together with the fabulous food pairings they make possible.

To celebrate this historic wine, the first World Sherry Day™
will be held on Sunday 26th May; with an expected 500 plus venues worldwide joining together to showcase the incredible versatility of Spain's finest wines.

Registration for participants in World Sherry Day™2013
is now open for Bars, Bodegas, Restaurants, Retail and Private Events at http://www.worldsherryday.com

Food pairings, Sherry tastings, special menus and Master classes are just a few of the activities already...
Read full release