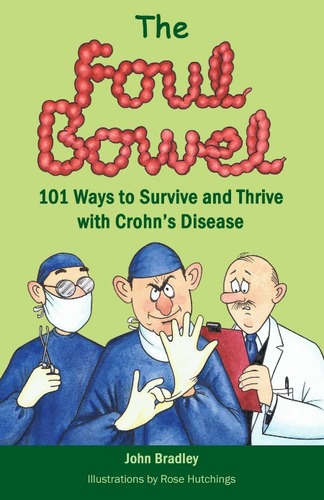 The Foul Bowel: 101 Ways To Survive And Thrive With Crohn's Disease

...is a newly released book written and published by Crohn's patient and author, John Bradley.

Originally of Blackburn, Lancashire but now hailing from Canada, John's qualifications include 35 years of having Crohn's disease; 13 surgeries; 200+ consultations with gastroenterologists; 300+ blood tests; over a dozen different treatment regimes; being irradiated to Chernobyl standards; losing five-sixths of his small bowel, and having half a dozen complete strangers stick their index fingers up his bum. And he has never been happier.

The new book is a welcome user's guide for people living with Crohn's disease and is sure to benefit newly diagnosed and long term sufferers. It is a candid, humorous and inspiring guide...
Read full release