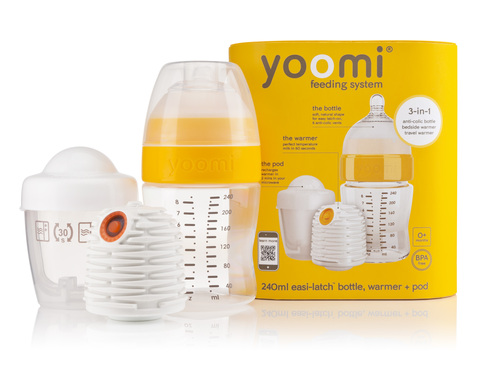 Yoomi, the creators of the UK's first self warming baby bottle, has just launched a new addition to their award winning feeding range... the yoomi charging pod.

Using groundbreaking patented technology, the yoomi pod allows existing yoomi warmers to be recharged in the microwave in just 2 minutes, making recharging simpler and quicker for parents.

On the shelves since 2009, yoomi provides an ideal solution to quickly warming baby's milk to the perfect temperature whether it be in the car, on a plane, out for lunch.. or on holiday! This is a truly innovative feeding system which can be used quite literally anytime, anyplace, anywhere!

No longer will you have to stumble around the kitchen for the night time feed or wait for the waiters to bring you some boiling water. At the touch of a button, this bottle and warmer in one, will warm your baby's feed to breast milk temperature in just 60 seconds - making life just that little bit...
Read full release