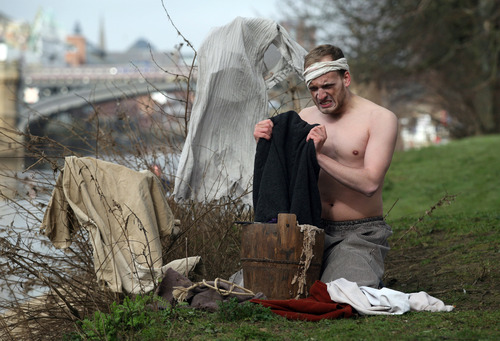 The Tudors are famous because their dynasty was full of colourful characters and big events but did you know about their revolting laundry habits?

For the forthcoming 'Tyrannical Tudors' show coming to York Dungeon on 4 April, method actor Dan Elmes has really been getting into the metaphorical shoes of his character – and you wouldn't believe what that entails when it comes to preparing his costume!

Don't try this at home but the favoured method of Tudor washing involved a mixture of urine (the older the better) and white ash for those who couldn't afford soap. Eurgh!

In the new show, Dan plays 'John Thomas', a former launderer of monks' habits at St Mary's Abbey – until Henry VIII ordered the dissolution of the monasteries in 1539. Dan's character has fallen upon hard times and resorted to begging. The poor man has even lost part of his ear for begging in the wrong places. Delving into the back story of his character, Dan has...
Read full release