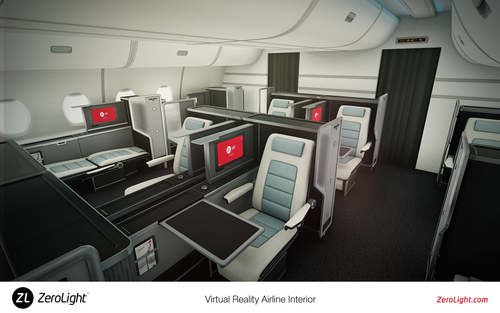 ZeroLight, headline sponsors of VRTGO, announced today that they will be showcasing their new virtual reality aircraft interior project at the event.

ZeroLight is a technology solutions agency specialising in real-time visualisation technologies. Their solutions are used in sectors as broad as automotive, aviation, marine, consumer electronics and retail. The company is leading innovation in high-fidelity visual technologies including virtual reality.

Marketing director, Jason Collins said, "Virtual Reality will have a huge impact for designers of highly configurable interior spaces such as buildings, trains, boats and aeroplanes. Until recently, this industry relied on physical or paper models to analyse space use – VR is set to revolutionise this process and I'm proud to reveal our demo as a launch pad for this step-change."

The airline interior demo, which uses a configuration and seats designed in-house, allows users to explore both...
Read full release