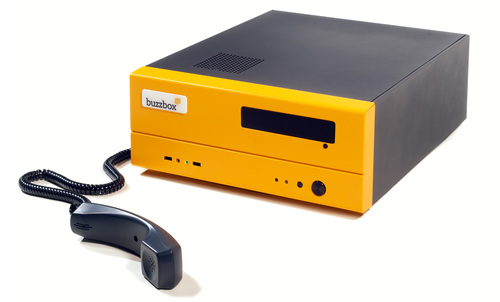 The company buzzbox has introduced a new office telephone system that allows employers to extend their telephone switchboard worldwide so that employees are connected to their desk phone even when they're out of the office. By allowing staff to carry the office land-line with them on their Android or iPhone, they can be permanently connected to head office with completely free phone calls.

"The land-line has been stuck in the dark ages for years", says buzzbox founder Stuart Spice. "By marrying the internet with your desk phone, you're opening up a world of possibilities that drags Alexander Bell's invention well into the 21st century".

buzzbox is a simple device that sits in the office and plugs directly into your broadband connection creating a switchboard that sits on the internet. Staff then install the buzzbox app on their mobile device which connects them to the switchboard back at the office. Dialing their extension or land-line number will ring...
Read full release