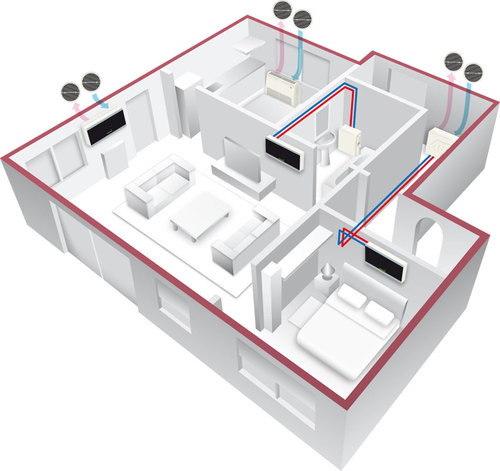 'Diva Vita'

'Once in a while, a manufacturer comes up with a simple new design that you wonder why it has never been thought of before'.

The DIVA air conditioner, manufactured by Artel, requires NO external condensing unit box associated with traditional systems. Instead, all that is required are for two holes to be drilled through the wall for the inlet and outlet vents. Discreet, folding grilles are fed through the holes and quickly located and fixed from within the room. The unit is then fitted onto a wall bracket and plugged into a standard 13 amp fused electrical supply! Hey Presto!

The Diva eliminates pipe work and external condensers, the installation is quick and makes air conditioners practical in places where before an external condenser would have been unsightly, or just simply impractical.
The Diva can be mounted on internal walls (Doppio) or walls externally facing as shown in the diagram. Suitable for room sizes aprox...
Read full release