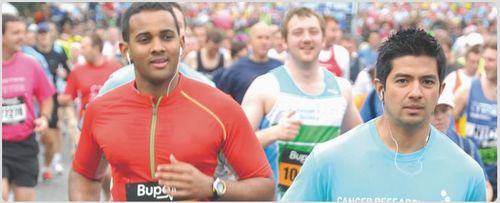 UK Business Must Go The Distance To Create New Markets Where Non Previously Existed And Instil Trust And Confidence In Old Ones In Such Fragile Economic Conditions

Birmingham born businessman Nic Windley is running in the BUPA Great Birmingham Run 23rd October 2011 and others like him across the UK are running business marathons of all shapes and sizes to rebuild the UK economy.

With the public sector having being responsible for 60% of employment and many private sectors reliant upon massive borrowing or public spending accounting for 58% of economic output as reported by the Daily Mail and Financial Times, far too many people have been reliant upon either being employed themselves by the public sector or getting work for their businesses from people employed in the public sector.

Last month Prime Minister David Cameron told would-be entrepreneurs "now is the time" to launch their business, reported the BBC.

The coalition...
Read full release