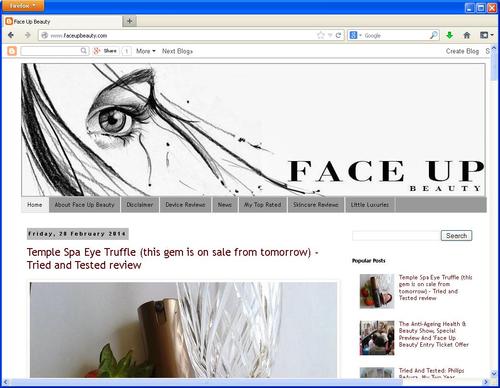 www.faceupbeauty.com

(March 6, 2014) Face Up Beauty, the new beauty blog targeted at the growing number of people interested in anti-ageing, will unveil a new-look site this week, two months after its soft launch.

The changes include a new logo and branding, as well as a new colour scheme and additional features to make it easier for readers to locate posts on particular products that may interest them.

The blog has been created by freelance journalist Tracey Snell to fill a gap in the market. There are thousands upon thousands of beauty blogs but the vast majority of them cater for the youth market and have a heavy emphasis on cosmetics. www.faceupbeauty.com...
Read full release