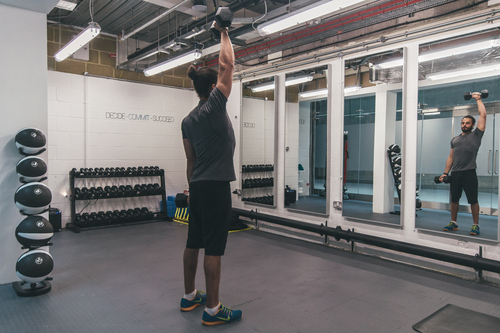 The fitness BOOM arrives at Canary Wharf Tube station

With its pop-up studio on the station concourse – and classes that last just 30 minutes –
iHuman Fitness offers a new route to results

*********************************************

A new way of keeping fit and healthy has arrived at Canary Wharf Tube station – and, no, it doesn't involve running up and down the escalators.

In early June, iHuman Fitness opened a pop-up fitness studio on the subterranean Jubilee Line concourse. It offers 30-minute classes, specially designed to make the best of busy people's time as they achieve measurable fitness results. There are two different classes built on high-intensity interval training (HIIT) – which iHuman Fitness brands as BOOM classes – and three types of yoga class. Personal training is a further option. iHuman Fitness charges no membership fee, the basic cost of a class is £15 and a choice of discounted booking...
Read full release