This Summer London will be raining… roses!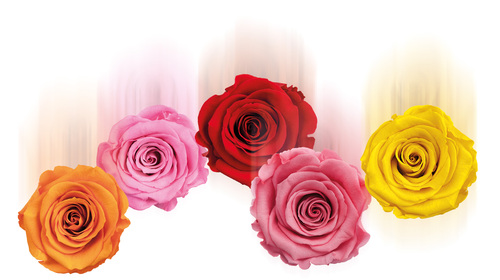 Summer in London might be unpredictable in terms of weather but all is not lost for those who aren't sunning themselves on beaches. Luxury roses retailer OnlyRoses will be 'flooding' the capital with their exquisite roses during the first week of August. From Monday 4th Aug until Friday the 8th OnlyRoses will be giving away 100 roses each day from some of London's key tube stations.

Says owner Sabine Schmitt, "We wanted to give everyone who was staying behind to work, something to smile about. And if it's sunny, then that's a bonus obviously!" The luxury roses are grown in Ecuador, home of the world's finest roses, so lucky recipients will receive the roses ordered by many of the world's leading luxury brands, celebrities and entrepreneurs.

OnlyRoses has released details of which tube stations will be involved.

Mon, 4th August - Piccadilly, outside Green Park tube station at 8:30am
Tue, 5th August - outside Bank Station at 8:30am
Wed, 6th August - outside St. Paul's at 8:30am
Thurs, 7th August - outside Liverpool Street station at 8:30am
Fri 8th August - outside Canary Wharf Station at 8:30am

For further information please contact:

Henrietta MacEwen
+44 79 2133 7973
henrietta@only-roses.com
www.only-roses.com

Notes to eds:

OnlyRoses™ is the most exclusive rose specialist retailer in the United Kingdom, and the United
Arab Emirates. With its headquarters in London, the company offers the World's Finest Roses, directly from Ecuador, where they are grown under strict social, labour and environmental standards. Operating an industry leading e-commerce store, as well as a franchise system with retail locations in London, Dubai and Abu Dhabi, OnlyRoses delivers their ClassicRoses and InfiniteRoses throughout the UK and the United Arab Emirates. The company plans to open two further retail stores in the fall of 2014, in Riyadh, Saudi Arabia and Doha, Qatar, as well as further launches in capitals around the world in 2015.