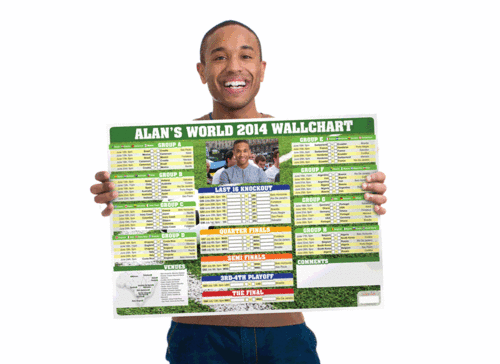 SNAPAJACK MEDIA RELEASE
21st MAY 2014

Get ready for the biggest party in the world!

It is estimated that over 700 million people worldwide will tune in to watch this year's world soccer tournament. It will probably be the biggest and longest party Brazilian style in the world! With teams from all around the world represented, this major event provides an excellent excuse for parties. As hundreds of players from dozens of countries vie to be the best, you and your group can have some fun Brazilian style!

Snapajack personalised gifting company say that "According to Mintel almost three quarters, 71% of UK adults, are planning to watch the World Cup, and that includes more than 60% of women." Only 13% of viewers will switch off if England go out before the final - so a party at any stage of the tournament is a fairly safe bet.

20 tips to help your football party kick off in Brazilian style!
• Check the TV's...
Read full release