Equality and The Future of Pandemic Prevention: KNCV TB Plus Develops Innovative Technologies to Prevent Infections In Developing Nations.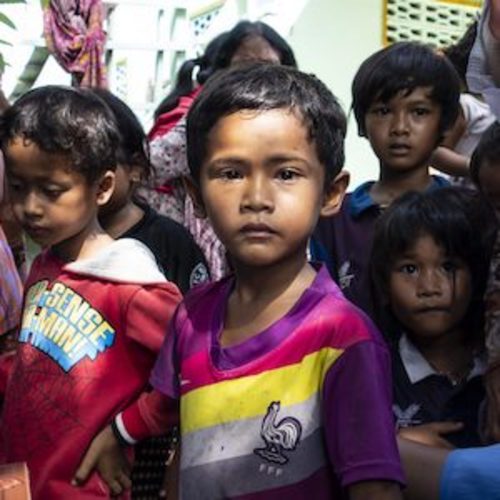 Since the Covid-19 pandemic society has brought their attention to the undeniable necessity of global healthcare. This pandemic shed an immense light on the disparity of access to healthcare and disease prevention between developing and developed countries. Many countries were denied the ability to reduce infection rate due to the lack of testing availability. There is an epidemic of needless suffering within countries due to the lack of access to subtitle health care.

Tuberculosis (TB) is the second most infectious killer after Covid-19 mostly impacting lower economic countries, with 1.5 million people dying from this infection every year (World Health Organisation). KNCV TB Plus (KNCV) has developed cutting edge technologies which detect early stages of TB infection eliminating the risks of spread within many communities. This diversifies the access to healthcare within poor communities and ultimately saves many lives. KNCV has teamed up with TBD Media Group taking part in their Global Health campaign. Here they promote global health equality featuring documentaries from different countries highlighting prominent issues within healthcare.

Using their experts and highly specialised data planning KNCV aims towards a future free of TB and other related diseases. The company's groundbreaking achievements have propelled TB awareness to the forefront of global initiatives with many of their experts being based in the Hague. Executive Director of KNCV, Gidado Mustapha, has advocated for, and treated many who suffer with TB and believes that "we are obliged to prevent this pandemic from continuing."
To learn more about KNCV TB Plus and to watch the interview, click here: www.kncvtbc.org & https://www.reuters.com/plus/tbd-media-group/connect-people-...

About KNCV TB Plus
KNCV TB Plus is an organisation determined to eradicate TB and other related diseases by using their resources and experts to target lower socio economic areas. They are continuously developing and enhancing new solutions to combat TB. By utilising technology KNCV develops new drugs and treatments putting their patients at the heart of their operations.

About TBD Media:
TBD Media Group is an international, purpose-driven media developer that helps businesses, organisations and governments tell their brand stories in a human and direct way. Learn more at https://www.tbdmediagroup.com/

Media contact:
Supprija Sanmuganathan
Marketing Coordinator
TBD Media Group
s.sanmuganathan@tbdmediagroup.com
This press release was distributed by ResponseSource Press Release Wire on behalf of TBD Media Group Ltd. in the following categories: Health, Consumer Technology, Medical & Pharmaceutical, for more information visit https://pressreleasewire.responsesource.com/about.