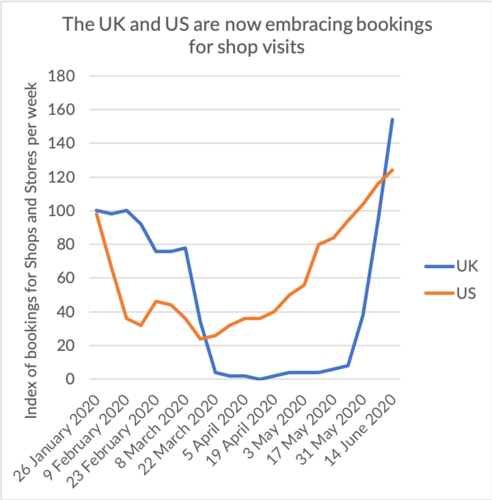 EMBARGOED UNTIL: 7:50am 25TH June 2020

No queues and no shopping blues. Booking a trip to the shops is taking off as stores use appointments to manage social distancing and contact tracing.

10to8 appointment scheduling software has found that booking a shop visit can solve the COVID social distancing conundrums facing the high street. And it's being done extensively in the US and UK
- Booking visits in advance lets customers shop safely with no queues, planing staff capacity, and a ready-made list of historic bookings for contact tracing if needed.
- 10to8 is giving small shops a helping hand by offering their system free until restrictions are over (they've penciled in 1st October 2020).
- The global appointment scheduling system is used by over 100,000 businesses worldwide, from...
Read full release