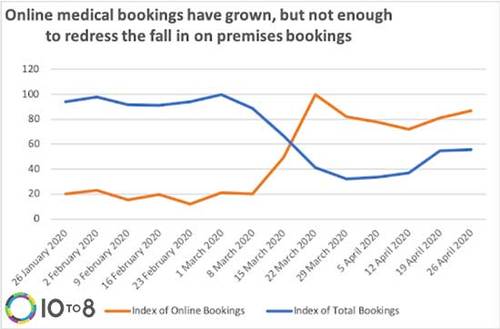 10to8, the global booking system, has dived into its data to see the real day to day impact of the COVID Crash. By analysing real booking data, 10to8 has identified the relative performance of businesses across sectors and countries in response to the COVID crisis.

On the day it was announced that UK GDP fell 2%, 10to8 is using its unique, anonymised data, to see the detail behind this. How badly some sectors have been hit and where businesses are proving resilient. Some highlights from their first analysis are below. As countries ease lockdown restrictions 10to8 will be releasing more information to help businesses manage their new normal.

The detailed report on the business effect of COVID-19 can be found here

The fastest to transition to virtual...
Read full release