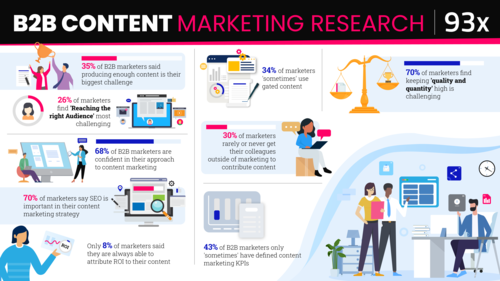 FINITE, the global B2B technology marketing community has today announced the release of new research in B2B content marketing, delivered in partnership with B2B technology digital marketing agency 93x.

By surveying FINITE's global membership base of 600+ B2B tech marketers, the report found that confidence is high when it comes to content marketing. Yet the challenge is to produce enough content, reach the right audience, define and measure success.

With a lack of physical interaction, COVID-19 pushed B2B companies to focus on the production of digital content while ensuring that it reaches the right audience. In turn, perhaps unsurprisingly, the report found that 35% of B2B marketers in 2020 said producing enough content is their biggest challenge, 26% said it was reaching the right audience and 16% measuring...
Read full release