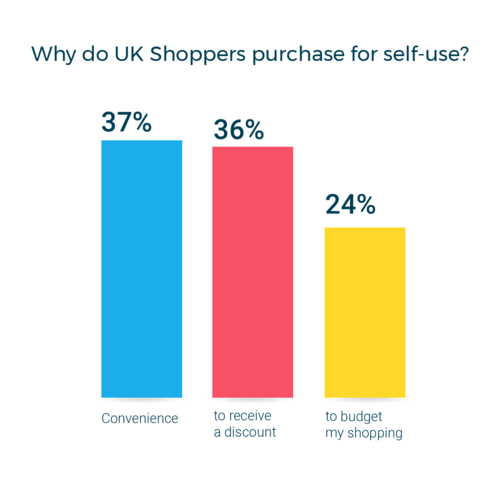 Gift cards bought for self-use are helping to deliver loyalty, drive overspend and assist retailers with customer acquisition…

London, 26 June 2018: Independent research commissioned by Zeek Mobile Ltd (Zeek), Europe's leading Retail Currency platform, has revealed that nearly half of UK shoppers (47 percent) are purchasing gift cards to spend on themselves. The study, the first of its kind in the UK, surveyed over 2,000 UK consumers and found that the top three drivers for self-purchase are convenience (37 percent), to receive a discount (36 percent) and to help budget shopping (24 percent).

"The UK gift card market is estimated to be worth around £6bn* and is usually associated with gifting, however, savvy shoppers are finding new, creative ways to use gift cards to fit their lifestyles," said Daniel Zelkind, CEO, Zeek Mobile Ltd. "Millennials in particular, who traditional retailers have typically struggled to reach, are adopting gift cards because...
Read full release