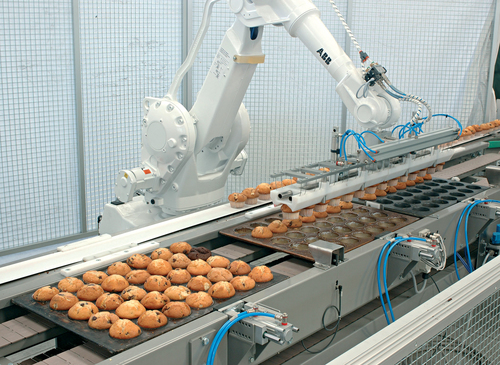 ABB's forthcoming bakeries-focused Switch to Robots seminar (http://bit.ly/S2RBakery) will explain how ongoing developments in robot technology are opening up new possibilities for transforming productivity and efficiency in baking applications.

Taking place at ABB's Solutions Centre in Milton Keynes on Wednesday 26th April 2017, the event will show how robots can bring a range of benefits including enhanced flexibility to handle multiple products, reduced wastage and increased yields.

Specifically designed for those with little or no experience of robotic automation, the seminar provides a step-by-step guide to introducing robotic automation to the factory floor. All aspects are covered, including how to tell whether a robot could be beneficial,...
Read full release