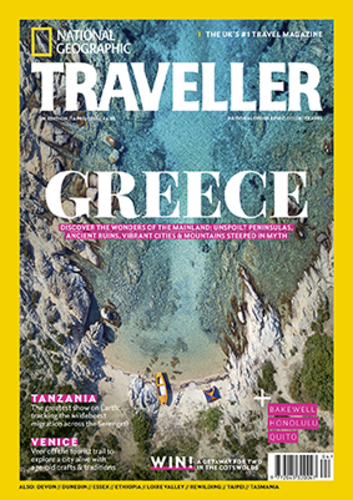 LONDON (4 March 2021) — The April issue of National Geographic Traveller (UK) focuses on Greece, a destination on many travellers' minds this year. Stretching from the lakes and wine country of Macedonia down to the fortified castles and scenic peninsulas of the Peloponnese, we explore the stories, sights and experiences of the Greek mainland. This is the country's cultural lodestar, around which the nation's 6,000 islands orbit; home to exquisite classical ruins, world-class hiking, rich wildlife, sun-drenched coastlines and the vibrant cities of Athens and Thessaloniki.

ALSO INSIDE THIS ISSUE:

Destinations: Tracking the wildebeest's Great Migration in Tanzania; uncovering Venice's ancient crafts and traditions; exploring the vibrant art and eclectic cuisine of Honolulu; and planning a long weekend in Bakewell. Elsewhere, we look at rewilding and the conservation successes flourishing across the UK.

Other stories this issue include...
Read full release