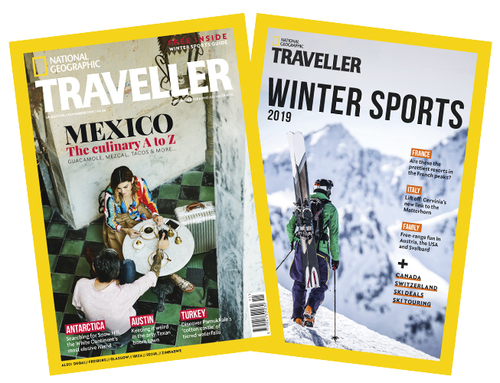 LONDON (3 October 2019) — The November issue of National Geographic Traveller (UK) celebrates the flavours of Mexico. From agave to Zacatecas, this is the ultimate epicurean A to Z of the country's dynamic and diverse cuisine, revealing the ingredients, flavours, regions, dishes and people that make the Central American country one of the world's most delicious destinations.

From snow-capped peaks to bountiful Caribbean-Pacific waters, cactus plains to mountain pueblos, Mexico's landscapes are as colourful and varied as the cuisine they produce. There's some ancient magic in its best-loved recipes, dishes and street snacks, and this feature will help hungry travellers get to know raicilla from tequilla, and nopales from tamales.

Plus, free with the magazine, the latest Winter Sports guide is packed with stories to inspire travel for the coming snow season, including adventurous ideas for families hitting the slopes and the inside track on ski touring...
Read full release