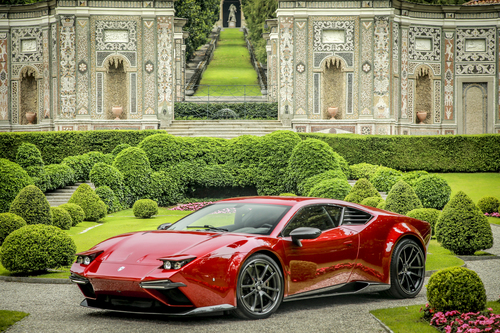 MODENA, Italy - After an 18-month development process, ARES Design unveiled its Panther ProgettoUno, the first supercar made by the Modena atelier and inspired by the legendary Pantera from the Seventies.

After unveiling the project for the first time in January 2018 and showing the first images on the road the following summer, ARES Design finally presented the Panther ProgettoUno to the world in its final form. The car was presented during the 2019 edition of the Concorso d'Eleganza Villa d'Este, the prestigious event dedicated to vintage cars and prototypes held every year in Cernobbio, on the shores of Lake Como, in Italy.

The Panther ProgettoUno is the first model of the ARES Design's Legends Reborn program, and takes inspiration for its evocative design from the Pantera, the iconic supercar born in the Seventies in Modena. Driven by a V10 aspirated engine with a maximum output of 650 HP, the Panther ProgettoUno sports a complete, handcrafted...
Read full release