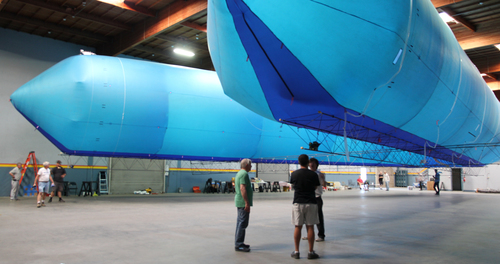 28 meter (92 foot) long High Altitude Platform Prototype has is now ready for test flights after completing in hanger Float test.

AVEALTO Ltd. is in the final stages of developing a commercial High Altitude Platform ("HAP") to provide telecom infrastructure. Vehicle development is being conducted by JP Aerospace in California. Flight tests will be held in the Black Rock Desert in Northern Nevada.

The AVEALTO Ascender 28 vehicle has completed a comprehensive "Float Test" which is the last step prior to actual test flights. As part of the Float test, all the integrated systems of this vehicle were "flown" in the hanger.

"The Float Test was a huge success. As of today, we officially have an airship. The Ascender 28 will now be disassembled and moved to our flight line in Nevada, where we will make between 5-7 test flights over the coming months, testing all systems for function and increased flight duration. Later missions will also...
Read full release