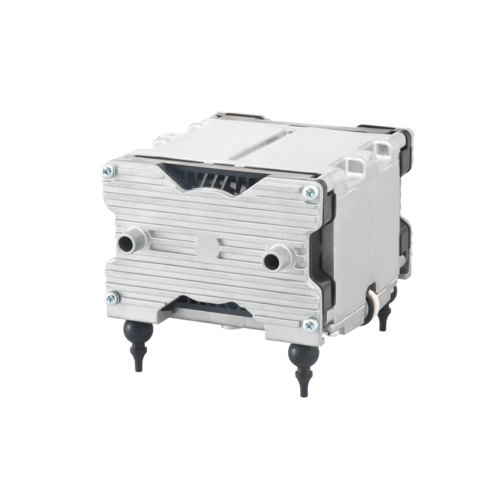 HIBLOW has launched a new range of OEM linear pumps.

The VP series comprises of six new models VP-4020, VP5030 & VP6035 for pressure applications and VP-4020S, 5030S & VP6035S for pressure & vacuum

Flow rates to 62 l/min (pressure) & -62 l/min (vacuum) with pressures to 38 kpa &
Vacuum to -35 kpa

Designed for OEM medical applications such as air mattresses and blood pressure monitor as well as scientific & chemical instruments, these high flow & low noise linear pumps are rated for continuous use applications. It is also available with its own housing with noise levels down to 28 dB (A)

This pump has been thoroughly tested in the most extreme conditions and HIBLOW are confident that this is the most reliable pump in its class.

The pumps feature a flexible body structure which allows for custom inlet / outlet ports around the pump making it easy to locate. A metal light weight housing offer makes it...
Read full release