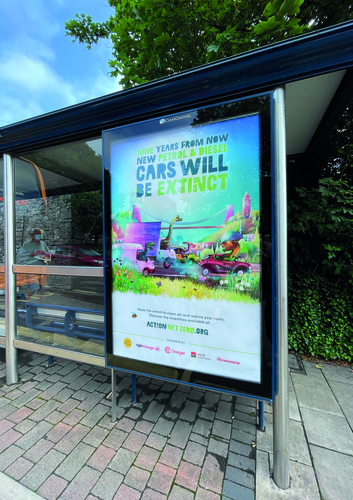 A pioneering project in Bristol is bringing a range of businesses together to collaborate on helping reduce the levels of air pollution ahead of Bristol's Clean Air Zone (CAZ) launch in 2022.

Action Net Zero Bristol is a digital hub supporting residents and businesses to take easy, affordable action towards a net zero future. From July 2021 it has spearheaded a collaborative campaign, the first of its kind, to support residents and businesses of Bristol switch to cleaner, greener transport choices, ahead of the Clean Air Zone. It is powered by a collective of subject matter experts including Good Energy, Rightcharge, Co Charger, ALD Automotive and Edwards.

'What's unique about this project is that it's about creating a blueprint for change in Bristol that can be used in other towns and cities. We know more than 1000 places in the UK have illegal levels of pollution' says Pam Barbato. 'By bring partners and influencers together, each with their own area...
Read full release